(Jasud supplies plastic sheets that are used to make the following items. The images give a clarification which sheet to order for your Orthotics & Prosthetics products.)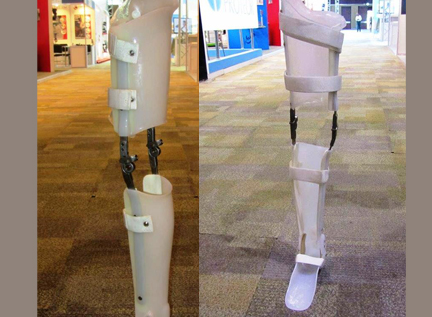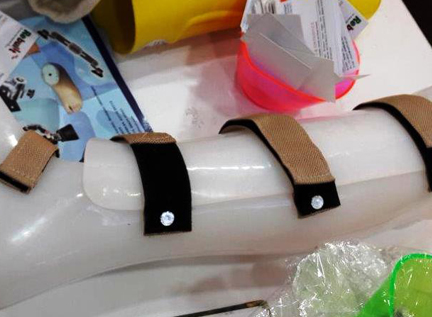 Characteristics
This range of sheets are extruded from Copolymer grades of Polypropylene.
They are lightweight, less stiff than Ortho P RC and also have a high impact strength.
They have poor melt strength. Hence they are meant for Non Suction moulding applications. Hence one needs to keep a stockinette underneath the sheet while heating in an oven. The sheet will stick to the stockinette. The stockinette will act as a support when sheet is taken out from the oven, otherwise it shall sag. While draping one needs to stretch the stockinette alongwith the sheet over the mould to form a orthoses.
They are recommended for weight bearing applications.
They shall develop stress whitening marks upon impact.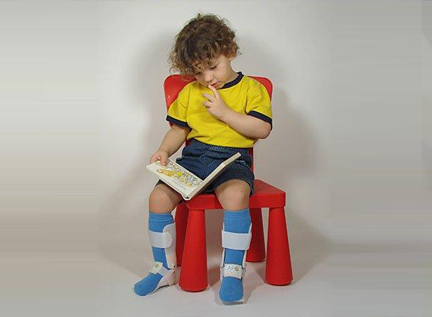 Supply Programme
We can supply in 1000mm x 2000mm size in thicknesses ranging from 2mm to 6mm for Orthotics.
The standard colour in natural.
Specific sizes and colours can be supplied on custom basis.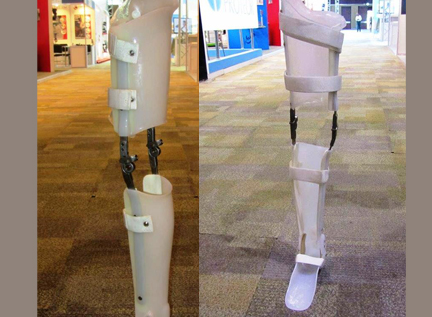 Temperature Range
Recommended heating time in Oven is 3 to 4 minutes at an Oven temperature between 180 to 200 degrees Celsius. This shall vary based upon Oven Construction.