(Jasud supplies plastic sheets that are used to make the following items. The images give a clarification which sheet to order for your Orthotics & Prosthetics products.)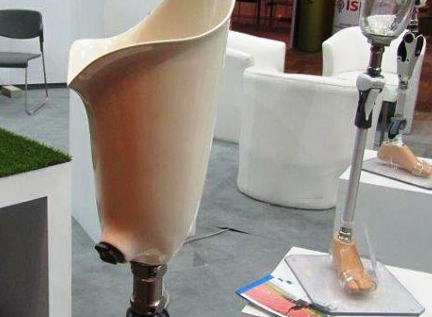 Applications
They are mainly used for making various types of Foot Orthoses, Prosthetic Sockets, Upper and Lower Limb Orthoses and Corsets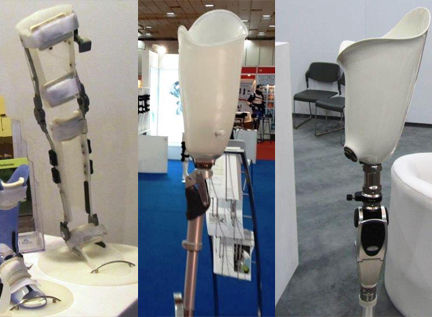 Characteristics
This range of sheets are extruded from prime specially blended grades of Polypropylene.
They are lightweight, stiff, stable and have a high impact strength.
They have a very good melt strength which results in even sagging upon heating resulting in a uniform thickness on the end product. Hence they are excellent for suction moulding applications. Due to this property there is no need to keep a stockinette underneath the sheet when kept for heating in an oven. A Teflon sheet is recommended so that impression of the oven tray does not get transferred onto the sheet when it melts.
They are recommended for fabricating Weight bearing applications since they have a unique hinge ability which enables repeated flexing without fracturing.
There is no stress whitening caused upon impact due to its special formulation.
They are resistant to Human Sweat, Cosmetics, Skin Creams, Detergents and Disinfecting Solutions, this results in a longer life of the orthoses/prostheses.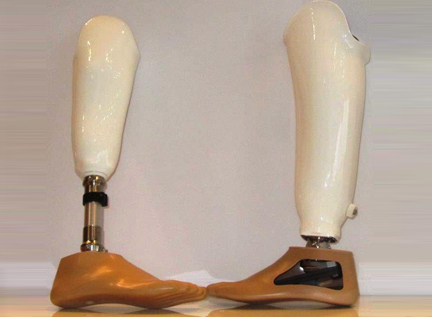 Supply Programme
We can supply in 1000mm x 2000mm size in thicknesses ranging from 2mm to 6mm for Orthotics and in 1220mm x 2440mm size in thicknesses 12mm and 15mm for Prosthetics.
The standard colour is natural
Specific sizes and colour can be supplied on Custom basis
Temperature Range
Recommended heating time in Oven is 3 to 4 minutes per mm thickness of sheet at an oven temperature between 180 to 200 degrees Celsius. This shall vary based upon the Oven construction.